Tackling hornets is everyone's absolute favorite player verb in Spider: The Secret of Bryce Manor and Spider: Hornet Smash, with absolutely no exceptions whatsoever.
BUT DID YOU KNOW THIS IS BASED ON A REAL PHENOMENON?
"The pounce has to be perfect in every way.. distance, timing, everything."
THERE NOW YOU KNOW.
Here at Tiger Style, we never, ever make things up, with absolutely no exceptions whatsoever.
Follow TigerStyleGames on Twitter, and check out #TigerStyleGames on Instagram for more photos.  Who knows, you might even learn some secrets.

Tiger Style has started work on our next game, which means research and field trips.
On a rolling hill overlooking a quiet road in central Vermont stands an old stone mansion.  It was built in the 1800s by a mysterious couple who imported its materials by ship from England but who only lived there briefly.  It changed hands every other decade until the 1940's.  For years it sat dark and abandoned.
The mansion was bought in 1939 by Herbert Wilson, an Army Colonel who served in World War II.  Col. Wilson traveled the world, collecting exotic treasures to decorate his opulent estate. 
No, I'm not making this up. Yes it does remind me of the story of Spider: The Secret of Bryce Manor.  As does the setting.  I know right where I would build my webs.
Col Wilson's had a fondness for organs and was an early adopter of radio technology.  He converted the estate's stable into a radio station, which it still is today.
I was told this window is what makes the mansion officially a "castle," although my personal research didn't corroborate this.  If you're noticing some Illuminati-esque symbolism then stay tuned for future posts in which we'll talk about secret societies in more depth. 
Today Wilson Castle is being renovated by a friendly staff who offer comprehensive tours.  If you're ever in the neighborhood of Proctor, Vermont, I recommend you pay a visit!
A few more photos can be found on Instagram - search for #tigerstylegames.
There are some cool things happening right now that I am not at liberty to say because that'd ruin surprises.  But while the Tiger Style team works on cool secret stuff, I wanted to catch y'all up on what we're enjoying these days.
MUSIC! SXSW!!!
First off, Austin, TX is the home of most of the team, and also the home of South By Southwest, an insane music festival held every year. We're talking thousands of bands playing all over the city.
It just finished, but you should check out our designer Randy Smith's coolection of bands/music he recommended seeing/hearing.
I might also recommend NPR's great music/SXSW coverage. They're another great way to find new bands.
My own music recommendation today is a gypsy folk group from Minneapolis called Lucy Michelle and the Velvet Lapelles.
BOOOOKS!
Bobby Arlauskas and myself have spent the better part of our year since Waking Mars reading Robert Jordan's Wheel of Time series. The 14-book epic was completed in January this year.
Bobby also managed to loop it into games by discovering a Mount and Blade: Warband mod called "The Gathering Storm".
Meanwhile, Amanda's re-reading a favorite of hers: The Haunting of Hill House.
ART
Your artist recommendation today comes from Amanda: Anne Siems.

And GAMES!
We all recommend: Ridiculous Fishing! PLAY IT!
Amanda: The Room, an excellent puzzle game for iPad, and Dear Esther (finally, she says).
Bobby: Monster Hunter 3 Ultimate on 3DS and Wii U
Nathan: Starseed Pilgrim, (pen and paper: Apocalypse World, Fiasco)
Randy O: Mark of the Ninja
Tiger Style's Randy Smith is interviewed extensively about the making of Spider and Waking Mars in this rad new book by Wagner James Au, a well-established game writer, scholar, and all-around smart dude. 
The book covers the design and business of iOS, mobile, Facebook, and web games with lots of useful material like excerpted design docs, anecdotes, workflows, and copious interviews with numerous experienced developers.  It's a worthwhile read for anyone getting into the business or just curious about it, and it's flattering that Tiger Style was invited to participate.  Here's the Amazon link!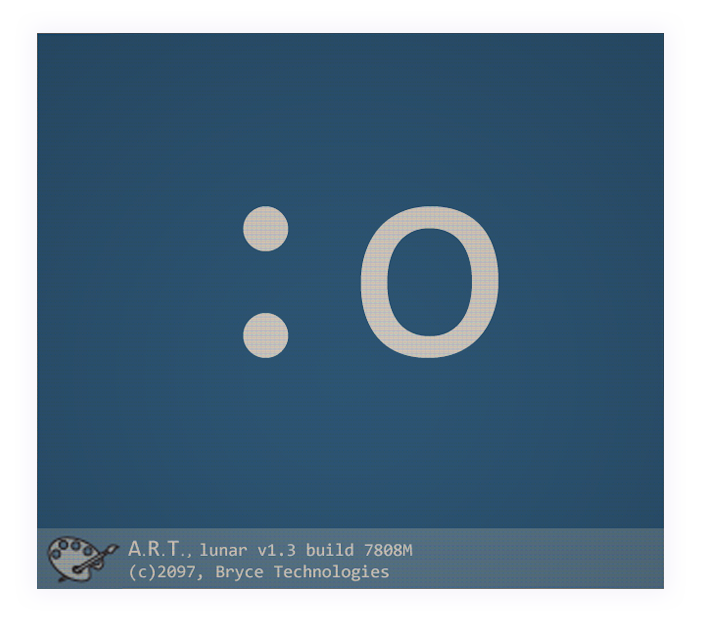 ALERT! I HAVE DETECTED AN ERRONEOUS OBSERVANCE!

DESPITE PERFUNCTORY AURAL ALIKENESSES, THE IMAGINARY ROBOT CL4P-TP CONTAINS LESS THAN ONE SIMILARITY TO EXEMPLARY COMPUTER HARDWARE OF MARS

GOOD NEWS! I HAVE DETERMINED IT IS 72.539% LIKELY THE NATURAL LANGUAGE MODULE DEVELOPERS OF EXEMPLARY COMPUTER HARDWARE OF MARS ARE NONALERTED TO IMAGINARY CL4P-TP ROBOTS TO AN UNKNOWN CAPACITY!
In case you missed it, we had a majorly exciting re-release of Waking Mars this past Thursday and were stoked by all the attention it got over the weekend.
For the past few months, we've been working hard to bring Waking Mars to a handful of new platforms - Windows PCs, Macs, Android devices, and even Linux systems. 
We released them all on the same day and were.. well.. humbled to be part of the latest Humble Bundle, the super awesome "pay what you want / decide how much goes to charity" megapack of awesome indie games.
Humble Bundles don't last forever, so get this one while the gettings good:


You can also buy Waking Mars for Windows, Mac, and Linux directly from us on the Waking Mars website!  We've said it before, but the game surprised even us with how natural it feels on PC.  Kicking back on the couch holding a gamepad watching it on the HDTV was a proud moment!
In addition to the regular technical and controls type work that goes into a port, we massively upgraded the story presentation.  Check out the improved character portraits, below.  We also added professional voice acting which we're really pleased with and we're glad to see the critics and fans digging it too!
We don't like to be stingy with our iOS roots, so we ported over all this voice acting and art goodness as a major update to the iPad, iPhone, and iPod touch versions.  It's almost like a whole new game, and as always App Store updates are free, so download and enjoy today!
David and Randy did a live online interview thing on Reddit on launch day! Read the transcription here in which we talk about our favorite games, our design process, our future projects, how our company is run, and so forth!
And lastly, maybe due to all this attention, our Greenlight page was been picking up a lot of steam(*) and is rapidly rising through the charts. If you haven't already, please go grace us with your Thumbs Up approval today!
*  - pun intended