Tiger Style's Randy Smith is interviewed extensively about the making of Spider and Waking Mars in this rad new book by Wagner James Au, a well-established game writer, scholar, and all-around smart dude. 
The book covers the design and business of iOS, mobile, Facebook, and web games with lots of useful material like excerpted design docs, anecdotes, workflows, and copious interviews with numerous experienced developers.  It's a worthwhile read for anyone getting into the business or just curious about it, and it's flattering that Tiger Style was invited to participate.  Here's the Amazon link!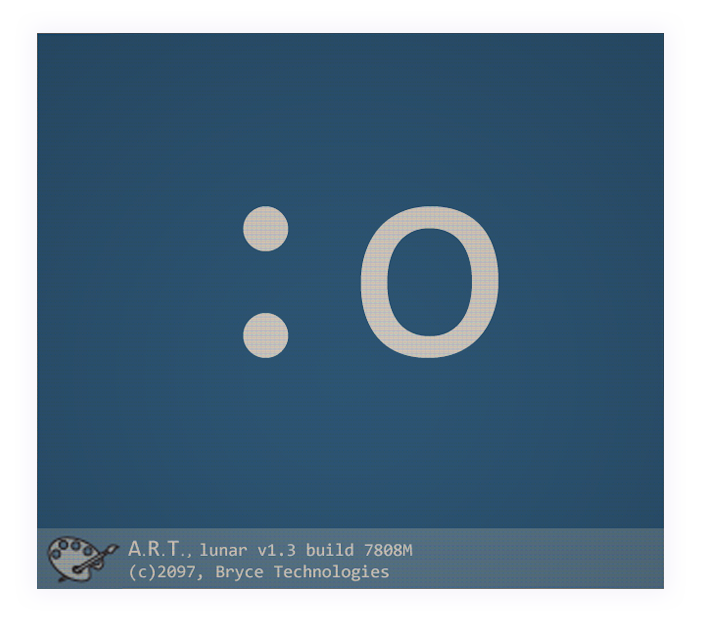 ALERT! I HAVE DETECTED AN ERRONEOUS OBSERVANCE!

DESPITE PERFUNCTORY AURAL ALIKENESSES, THE IMAGINARY ROBOT CL4P-TP CONTAINS LESS THAN ONE SIMILARITY TO EXEMPLARY COMPUTER HARDWARE OF MARS

GOOD NEWS! I HAVE DETERMINED IT IS 72.539% LIKELY THE NATURAL LANGUAGE MODULE DEVELOPERS OF EXEMPLARY COMPUTER HARDWARE OF MARS ARE NONALERTED TO IMAGINARY CL4P-TP ROBOTS TO AN UNKNOWN CAPACITY!
In case you missed it, we had a majorly exciting re-release of Waking Mars this past Thursday and were stoked by all the attention it got over the weekend.
For the past few months, we've been working hard to bring Waking Mars to a handful of new platforms - Windows PCs, Macs, Android devices, and even Linux systems. 
We released them all on the same day and were.. well.. humbled to be part of the latest Humble Bundle, the super awesome "pay what you want / decide how much goes to charity" megapack of awesome indie games.
Humble Bundles don't last forever, so get this one while the gettings good:


You can also buy Waking Mars for Windows, Mac, and Linux directly from us on the Waking Mars website!  We've said it before, but the game surprised even us with how natural it feels on PC.  Kicking back on the couch holding a gamepad watching it on the HDTV was a proud moment!
In addition to the regular technical and controls type work that goes into a port, we massively upgraded the story presentation.  Check out the improved character portraits, below.  We also added professional voice acting which we're really pleased with and we're glad to see the critics and fans digging it too!
We don't like to be stingy with our iOS roots, so we ported over all this voice acting and art goodness as a major update to the iPad, iPhone, and iPod touch versions.  It's almost like a whole new game, and as always App Store updates are free, so download and enjoy today!
David and Randy did a live online interview thing on Reddit on launch day! Read the transcription here in which we talk about our favorite games, our design process, our future projects, how our company is run, and so forth!
And lastly, maybe due to all this attention, our Greenlight page was been picking up a lot of steam(*) and is rapidly rising through the charts. If you haven't already, please go grace us with your Thumbs Up approval today!
*  - pun intended
Tiger Style is a very active bunch.  While we're working hard to bring Waking Mars to your PC and Mac, the team also has its hands in a billion cool projects.  
When we're not tearing up the Kansas City dance scene or prototyping one of several game concepts, here is what else has felt the claws of Tiger Style.
Amanda Williams
Alongside Damien and GL33k, Amanda did some art direction and concepts for the weird and stellar Cosmic DJ, an interactive DJ game experience.  She's also living out in the countryside doing that painting thing (which I hear she's pretty good at) and maybe some other cool things I can't talk about…
Bobby A.
When he's not providing our sound (currently getting voice acting for the PC release of Waking Mars!), he does sound work on lots of major titles, like Orcs Must Die 2, Epic Mickey 2, Hero Academy, Spirit Catcher, and the just previewed God of Blades!  (And alongside me, he's wading through the tomes of the Wheel of Time!)
Damien
Part of Kokoromi, a game/art collective, Damien is polishing up Dancingularity, an interactive DJ set where dancers help create the visuals they're dancing to, that will be rocking at Fantastic Arcade.  It sounds awesome and crazy and I'm sorry I won't be at Fantastic Fest!
David K
Is totally slaving over Waking Mars for PC (Which you reaaaaally should support on Greenlight!) and prototyping [TEXT REDACTED].
Ethan G
This guy is pressing on the boundaries of sound and music, a recent work was even a selected piece for the International Computer Music Conference in Slovenia.  (That's in addition to composing for us, for others, teaching, AND soon writing his dissertation!)  Listen to Ethan's fascinating My Parents' Phone Number.
Jef
Mr. Drawbaugh is also a cosmic jammer, writing music for surround sound and performing it as Dweomer. (Go listen to his tunes!)
Mallika 
Is doing art at Eerie Canal on the game Dreadline with Steve, which looks awesome, and also singing for the wicked metal band Abnormality. Might I recommend you check out their bandcamp to get your face shredded off! 
Randy O
I spent the last couple months finally bringing my one-button zombie killer Dead End to the iPad, and I would be stoked to have you check it out.
Randy S
Smith is a music aficionado, and compiled some of his fave music earlier this summer in one of his patented Gemini Radio mixes.  That's about all he has time for when he's not making Waking Mars PC polished and perfect (and of course those other [shhh] prototypes).
Steve (Kimura)
This guy is not only working on Dreadline, but he also has a line of clothing!  Check out Operator USA if you want some high-end snow gear for this fast approaching winter.  Oh, and he's raising a daughter! (Awww!)
Whitney C
One of our stellar concept artists, she's been hard at work in Montreal on the 3d game Contrast, doing art design/promotional art/everything 2d for the game, for ever.  Totally check it out, cause it looks awesome!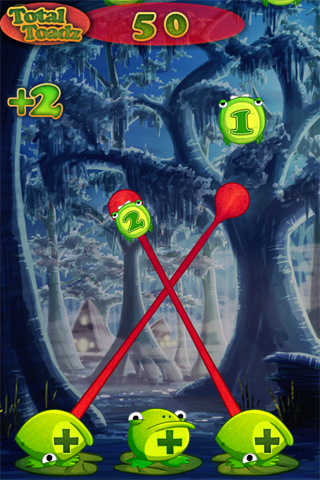 Hey everybody, Other Randy here again, to tell you about another cute little iPhone game I helped make!

I teamed up with a friend to create this fun little flicking, brain-bending game.  It's all about high scores, and eating bugs, and quick math and pattern matching skills to get the highest score possible before you get overwhelmed.
Check it out for $.99 on the app store, and I hope you enjoy Total Toadz!
(Music provided by my excellent musician/comic artist pal Dylan McKeever: http://antarcticatakesit.tumblr.com/ )
We recently shared our lifetime sales numbers here.
The same day, we dropped price on all of our products.  Our strategy was to try and create news and attention by coordinating several newsworthy events simultaneously.  Our Waking Mars update had new jetpacks to collect and play with, and enhanced support for the iPad Retina Display.  We issued a press release and personally reached out to a number of folks in the press, asking for coverage.  We wrote blog posts to attract attention.  We dropped the price of the soundtrack on Bandcamp.  We dropped the price of both Spider SKUs for the first time in a long time.  And we dropped the price of Waking Mars from 4.99 to 2.99 for the first time ever.  
It's been two weeks, so how'd we do?
WAKING MARS SALE ($4.99 -> $2.99)
Here are the 15 days before the sale:
We earned $12946 in revenue during that period.  There was a blip in the data on 4/24-25 where we spiked upwards — we believe this was due to a piece on a Yahoo! Games blog called "Plugged In" that featured us nicely (http://games.yahoo.com/blogs/plugged-in/10-must-play-ios-games-182249052.html — 484 comments on that piece indicate to me that people are reading this blog!).  Normally single press events don't seem to make a tangible difference — but some of the bigger ones do.  Even accounting for that spike, we were earning approximately $863 a day for the last 15 days at $4.99.
Here are the 15 days post-sale:
We earned $25733 on sale, selling an additional 12,622 copies.  That's nearly double what we were earning over the previous 15 day window, but the trends are indicating a bottoming out.  You can see that we had one amazing day at $6201 earned, and then yesterday, we earned about 1/10 of that ($647).  That's a bit better than the two Mondays pre-sale ($564 and $497) but we're approaching a state of being revenue neutral, so we're going to end the sale tonight.
You can see this trend on the charts as well.  We got as high as the #18 iPad game, hung out at a nice chart position all week (thanks in large part to another Apple feature) … and then the rank started collapsing, and hasn't bottomed out quite yet.
Interestingly the iPhone charts show a much gentler bump and then a flatter curve.  We didn't have a banner in the iPhone store, so that's probably part of it, but I think our game is just not perceived as being "for" the iPhone.  Potential consumers see our product and can probably pretty easily imagine playing it on a 3.5 inch screen, and they (correctly) perceive that it's "for" the iPad.  (Of course, it plays great in both places and you should still buy it!  My point is more that I think consumers are looking for something a bit more approachable on the iPhone, in most cases)
SPIDER SALE ($2.99 -> $0.99)
As for Spider… we only put it on sale for a week, and the results were not amazing.  The HD version — which received a retina update — did pull in approximately an extra $900.  For a game that has been earning $30-40 a day, this is certainly welcome, but after the first 3 days, sales numbers were very close to where they started.  
The iPhone version fared even worse, actually earning LESS money at $0.99 the weekend following the sale versus the weekends before and after the sale period.  We still probably came out ahead $300-400 dollars from the initial spike in attention, but it actually seems to be the case that we are better off at 2.99 for now.
All things considered, this effort was successful — we reached a significant number of new users, (hopefully) increased the perceived value of the product, and pocketed a nice chunk of extra revenue.  Long term, it's harder to predict how much these efforts help.  I used to fear that sales would serve to cannibalize your potential user base — how many of the people who just bought Waking Mars at $2.99 would have EVENTUALLY bought it at $4.99?  It's impossible to know.  iOS has definitely taught people that, if they wait just a little bit, practically everything goes on sale.  
This is one reason we're more willing to play with our pricing this time around (Spider did not go on sale for over a year after its release).  The market expects it, and there are gamers who may love our stuff who, for whatever reason, won't buy it at $4.99.  We're reaching new players every day, and hopefully we'll have plenty more reasons to make news in the coming year and keep the product on people's minds.  Staying relevant over a long period of time is, in my opinion, one of the core tricks to success on iOS.