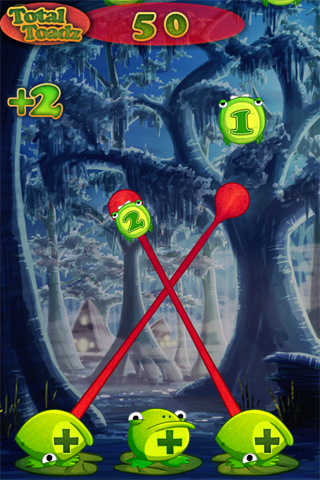 Hey everybody, Other Randy here again, to tell you about another cute little iPhone game I helped make!

I teamed up with a friend to create this fun little flicking, brain-bending game.  It's all about high scores, and eating bugs, and quick math and pattern matching skills to get the highest score possible before you get overwhelmed.
Check it out for $.99 on the app store, and I hope you enjoy Total Toadz!
(Music provided by my excellent musician/comic artist pal Dylan McKeever: http://antarcticatakesit.tumblr.com/ )